It's true that sometimes I put together an outfit with the sole intent of shooting outfit posts and pretty much nothing else. So I'm going to working on randomly deciding to snap pictures of what I wore to every day occurrences. This is my "I need to wear my work separates together in a new way" look. You've seen all these pieces before, but never together!
So this is what I wore to work earlier in the week. I admit that there isn't anything really standout, but it's a great example of how a real woman who works and doesn't have unlimited shopping options or money can pull together a look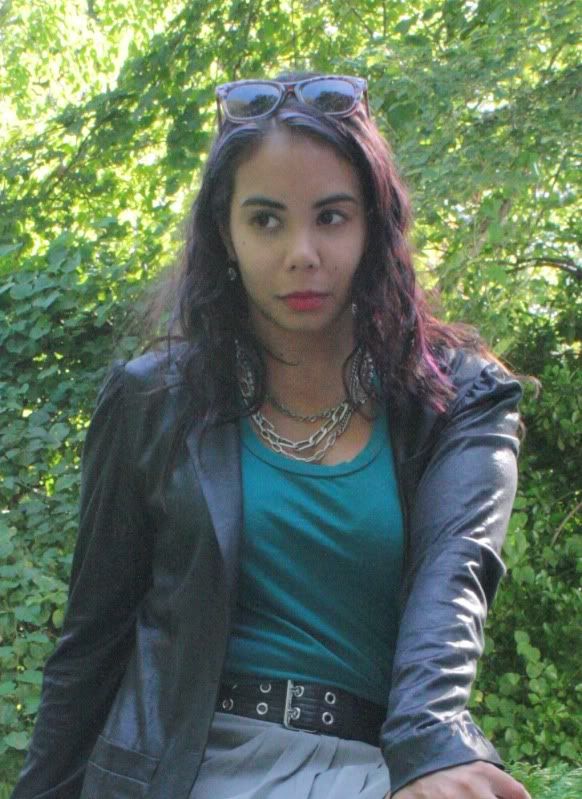 I'm wearing: Rachel Rachel Roy blue tank, LOFT skirt, red Zara pumps, Marc by Marc Jacobs blazer, Marc Jacobs belt, necklace from Last Call NM, Betsey Johnson earrings and sunglasses, sparkly leopard head ring courtesy of Pretty People Vintage.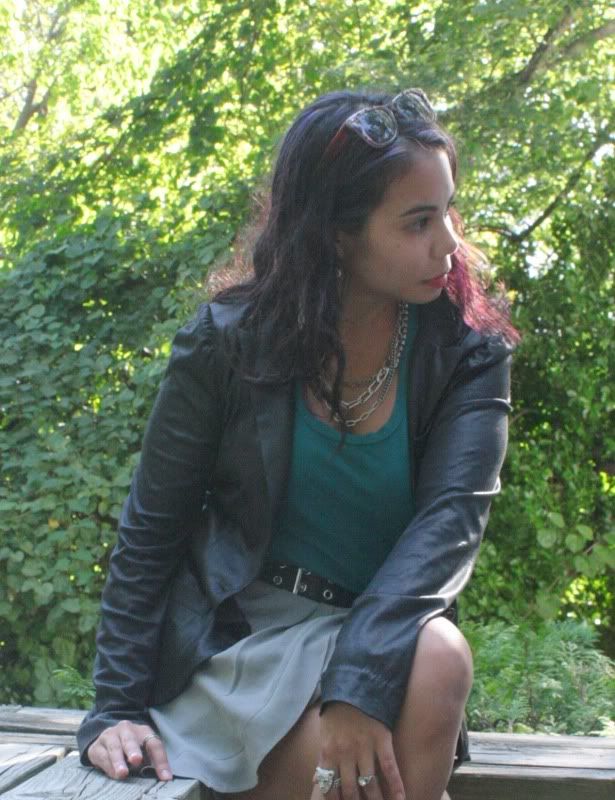 You don't have to look rich and glamorous or rail thin and hipster chic to look good!