Hooray, I finally got myself a purty pair of leather shorts to have and hold and love forever and ever!!! Thanks Midtown Girl for pushing me over the edge! ;) But hmm, how do I wear them? I used my leather shorts inspiration board to, well, inspire me and...
Hooray, my first summer to fall outfit of the year! Ok, it was a touch too hot for a jacket, but it sure looks good! I think the key with leather shorts is making sure you're not trying to look sexy. The shorts shouldn't be too tight, the top loosely tucked, and confidence is a must!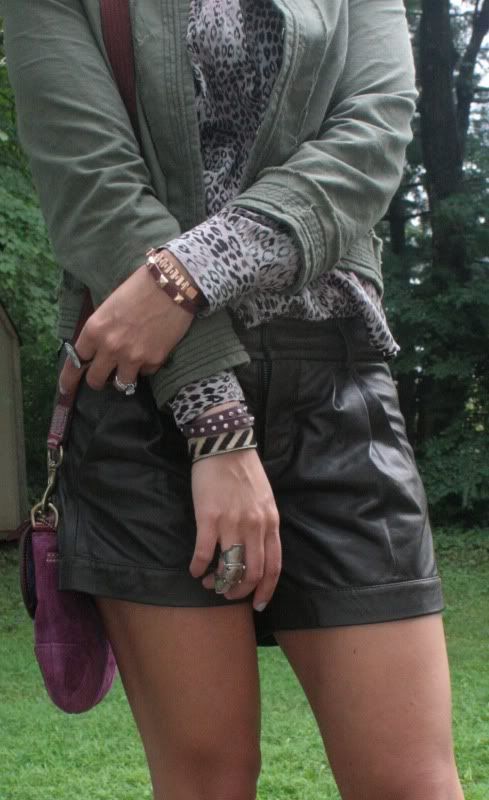 I'm getting much better at accessorizing this year! See all my pretty jewelry? Hmm, probably should have rolled up my blouse sleeves, not big on them sticking out past my jacket cuffs.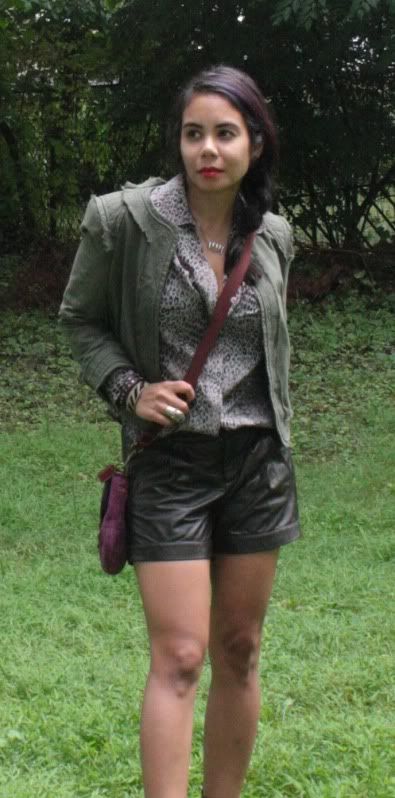 I'm wearing: beautifous Gryhon leather shorts from theOutnet.com, leopard print blouse & earrings yoinked from my mom's closet, Elizabeth & James jacket my sister bought for me from TJ Maxx, ASOS field boots and armor ring, horizontal glass ring from Banana Republic, studded and chain bracelet from Juicy Couture, just studded bracelet from J. Crew, tiger bracelet from CUSP, P.A.M. vampire necklace, and Coach purse also a gift from my sister. Whew, now that I really accessorize it takes forever to write it all out!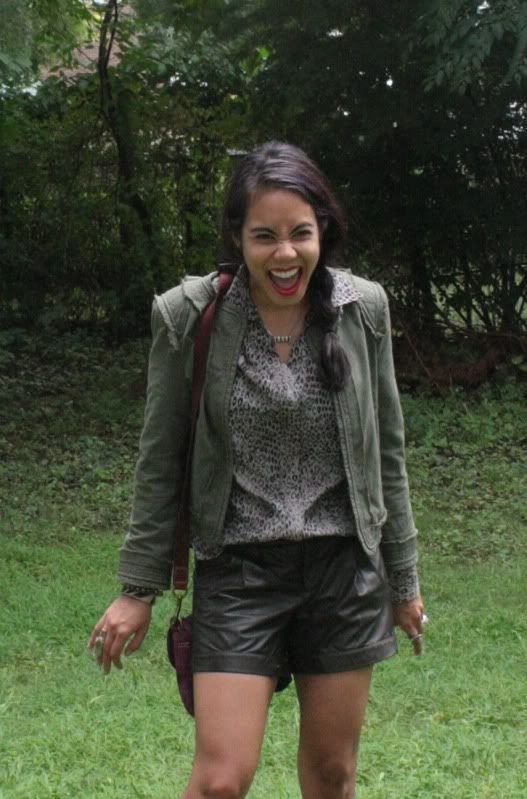 I feel very animalistic in this outfit, RAWR!